HOME
Velgraf Group
BEC
Velgraf USA Inc.
Velgraf Turkmenistan
Velgraf Consultants
Velgraf CANADA
Vodno Stroitelstvo
Vodokanalproekt-Chisti Vodi
Hydrostroy
Gasenergocomplect
Interatomenergo
Informinvest Jsc
Transstroi Varna
David Holding
Tehnos
Technoimpex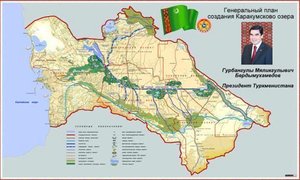 Velgraf-Turkmenistan is a branch office of Velgraf USA, Inc. and was registered on 13th December 2001 as a limited liability company with authorized capital of 15.000 $.
The company is managed and represented by Mr. Hodjamurad Kakabaevich Babaev .
The main scope of the company include:
Consulting activities on investment projects, including financial transactions and management of financial resources;
Designing and implementation of economic projects;
Trade representation, agent and intermediary activities;
Trade in goods and services in Turkmenistan and abroad, including: import, export, reexport and other specific commercial deals and transactions;
Advertising and popularizing activities: organizing and holding international scientific conferences in Turkmenistan and countries of Central Asia as well as advertising and lobbying for projects implemented with the participation of VELGRAF-TURKMENISTAN;
Real estate deals.
The company is currently working on:
Design construction and delivery of equipment and technology for closed re-circulation breeding of sturgeons and production of 20 tons of black caviar and other fishery products by the Turkmenbalik plant at the vilayet of Balkan, Turkmenistan.
Organization of construction teams of companies participating in consortium Bulturkstroy and Velgraf Turkmenistan for the construction of complex Novo Selo and participation in the construction of bridges, roads and transport infrastructure.
Trade operations with Turkmenian companies.

The legal address of Velgraf-Turkmenistan Ltd. is:

2109 Str., Building 80, Azatlyk etraby,
Ashgabat, Turkmenistan, 744015.
Phone: (99 312) 32-19-04, fax: (99 312) 32-19-05,
kawsar80@mail.ru