InterAtomEnergo is established for implementation of activities in the field of nuclear energy, as follows:
Consulting services, representation and agent activities, etc.

VELGRAF LTD.

VELGRAF is a Bulgarian company managed and represented by Prof. Bogdan Ougartchinsky, Managing Director and Lachezar Vezenkov, Director Business Development.

The main scope of VELGRAF's activities includes: consulting services related to investment and privatization projects; trading in commodities and services on the domestic market and abroad; import; export; re-export and specific transactions and operations; real estate; marketing and advertising activities in the country and abroad; trade representations; agency and intermediary to Bulgarian and foreign persons in the country of registration and abroad.

InterAtomEnergo implements its activities using the experience, know-how and patents of the shareholders and of its partners as well. The main company's partners are Technatom S.A., Spain, and Russian Research Centre "Kurchatov Institute", INVAP S.E. Argentina and UIT GmbH, Germany. The short information about these organizations is given below:

TECHNATOM S.A.

TECHNATOM is one of the major Spanish electricity utilities. Its activities mainly cover the training of plant operating personnel and technical support for operation of the facilities, along with the supply of inspection and pre-operational and in-service testing equipment, with a view to improving the availability, efficiency and economy of the facilities. More information is available on www.technatom.es.

InterAtomEnergo has agreement with TECHNATOM for collaboration in the field of Maintenance and Testing Service activities, including research and development, for atomic power stations and all activities required during the operation of electric power station (atomic, thermal, and others).

RRC KURCHATOV INSTITUTE

The Russian Research Centre Kurchatov Institute is under the direct authority of the Russian Government. Information about the center with its structures and activities is available on www.kiae.ru.
InterAtomEnergo has agreement with the Kurchatov Institute for collaboration in the field of radioactive waste management technologies.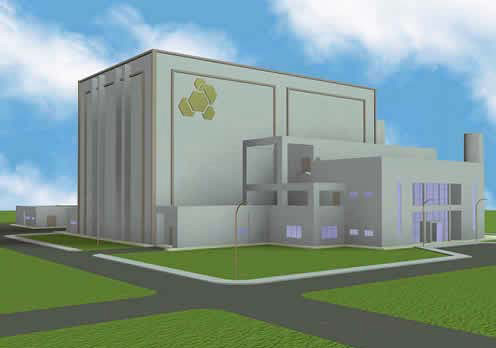 INVAP S.E.

INVAP is a technology base company, which makes multidisciplinary developments in several different areas. The most important of these areas are nuclear, space and certain aspects of industrial projects. This includes any or all of the steps of complex projects: feasibility studies, development, design, engineering, purchasing, building, mounting, start-up, operation and servicing and maintenance. More information about the INVAP with its structures and activities is available on www.invap.com.ar.
InterAtomEnergo has alliance agreement with the the INVAP for collaboration in the field of Nuclear Technology consultancy within the Socialist Republic of Viet Nam.

UIT GMBH

UIT (Umwelt- und Ingenieurtechnik GmbH) is a German Consulting & Engineering company within the General Atomics Group. The company is specialized in the development and implementation of complex solutions for the environment including: turn-key solutions of monitoring systems/networks and remediation plants (water treatment, waste disposal); development and manufactory of experimental facilities for lab and field; basic and detailed engineering as well as supervision of environmental/remediation projects; consultancy services; model and software development. More information is available on www.uit-nuclear.com.

InterAtomEnergo has collaboration agreement with UIT concerning cooperation in providing services and technical support activities to the nuclear industry.

Contact address:

1000 Sofia, BULGARIA
8, Kaloyan str.,
Phone: (+359 2) 930 7550
Fax: (+359 2) 988 4833
velgraf.ltd@usa.net