HOME
Velgraf Group
BEC
Velgraf USA Inc.
Velgraf Turkmenistan
Velgraf Consultants
Vodno Stroitelstvo
Vodokanalproekt-Chisti Vodi
Hydrostroy
GASENERGOCOMPLECT
INTERATOMENERGO
Informinvest Jsc
Transstroi Varna
David Holding
Tehnos
Technoimpex
Velgraf CANADA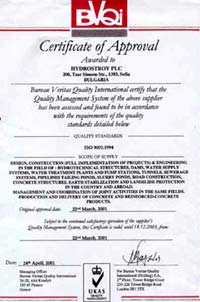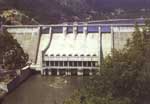 Hydrostroy was established in 1950. In 1991 the company was divided into separate firms and in 1993 the Hydrostroy AD (Joint Stock Company) was set up. The following newly established companies entered the Consortium: Hydrostroy AD-Sofia; Hydrostroy-Sofia EOOD; Hydrostroy-Riltzi AD.
The company specializes in the following fields:
Construction of all types of dams and hydraulic structures;
Construction of water power stations, including underground ones;
Construction of water reservoirs and water supply systems;
Environment protection projects such as: waste water treatment plants, slurry ponds and slurry disposal pipelines, correction of river beds, weirs, embankments, landslide and erosion protection structures;
Technical assistance, engineering and supervision.
Implemented projects in: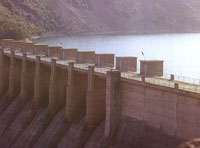 Bulgaria:
Belmeken Dam - built at 2000 m above sea level,
Batak Dam, Zhrebchevo Dam, Anton Ivanovtzi Dam, Iskar Dam, Stouden Kladenetz Dam, Ivailovgrad Dam, Kurdjali Dam;
3 cascades with 8 dams, a cascade with 6 dams and a cascade with 4 dams.

Abroad:
The Company took part in the construction of the Munich metropolitan;
Danube port at Reny, Ukrain;
Treatment station at Rostov on Don, Russia;
Design of the dam structure of Buhalufa and Mexena Dams, Algeria;
Maharde and Rastan dams and several irrigation systems in Syria;
Iraq - the sewerage system of Baghdad and two irrigation systems;
Libya - the Wadi Zarat and Wadi Libda Dams, etc.