HOME
Velgraf Group
BEC
Velgraf USA Inc.
Velgraf Turkmenistan
Velgraf Consultants
Vodno Stroitelstvo
Vodokanalproekt-Chisti Vodi
Hydrostroy
GASENERGOCOMPLECT
INTERATOMENERGO
Informinvest Jsc
Transstroi Varna
Technoimpex
Velgraf CANADA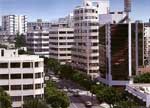 Velgraf Consultants Ltd. was registered on 18th August 1997 in the Republic of Cyprus.
Shareholders of Velgraf Consultants are:
Ledra Nominees Ltd.
Ledra Trustees Ltd.

The company carries out the following:
Consulting services in the field of investment;
Design and construction works;
Financing and capital management;
Management of feasibility studies and analyses;
Legal and financial services related to investment projects in the field of the construction of:

Hydraulic projects, such as: dams, canals, pump stations, irrigation and drainage systems;
Water treatment plants;
Transport projects, such as: roads, airports, railways, ports and port structures;
Energy projects, such as: water power stations, thermal power stations, nuclear power stations etc.
A large part of the activities of the company are connected with recruiting specialists of different spheres of activities to work for projects being implemented by Velgraf Group Consortium.

Velgraf Consultants Ltd.
20, Queen Frederica Str.
El Greco House
1066 Nicosia, Cyprus
velgraf.ltd@usa.net