HOME
Velgraf Group
BEC
Velgraf USA Inc.
Velgraf Turkmenistan
Velgraf Consultants
Vodno Stroitelstvo
Vodokanalproekt-Chisti Vodi
Hydrostroy
GASENERGOCOMPLECT
INTERATOMENERGO
Informinvest Jsc
Transstroi Varna
David Holding
Tehnos
Technoimpex
Velgraf CANADA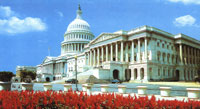 Velgraf USA Inc. . was registered as private corporation in February 1996, in Virginia, USA. The company is managed by: Vladimir Ossenov – President, Robert M.Pyle – Secretary and Treasury, Ray L.Hanna – Lawyer.
Velgraf USA Inc. specializes in the development of industrial projects in Central and Eastern Europe, Middle East and countries of UIS which may require foreign assistance and use of technology, financing, managerial and marketing expertise. The Company is involved in the development of feasibility studies and assistance with investment laws and incentives in many regions of the world. It provides full cooperation and assistance in privatization project implementation, privatization, analyses, evaluation of enterprises and properties.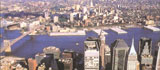 Through its close connections with leading investment funds in USA, Canada, Western Europe and Japan and a well established network of investment brokers, Velgraf USA Inc. is a preferred partner in researching new projects and carrying through their successful fulfillment.
Main Projects the Company has taken on are as follows:
Environmental and water projects in Turkmenistan, Egypt, etc.
Trade operations with coal, metals, equipment for construction projects and others.

Velgraf USA Inc. has representative offices in Bulgaria and Turkmenistan.

Velgraf USA Inc.
3754 Center Way
Fairfax, VA 22033, USA
Tel.: +703 385-9889
Fax +703 385-9839
Velgraf@aol.com